---
Creating a USTA Account on TennisLink allows you to:
Access "My Tennis Page" which displays your membership data and your match record.
See local events and other playing opportunities in our area.
Self-rate without joining a team.
Instantly appeal your rating.
Have easy access to "stats and standings" of other players and teams.
Update your contact information so your captain and local league coordinator can contact you.
Access your teammates' contact information if you are a captain.
Access the contact information of the other captains in your level if you are a captain.
Click here for the 2022 USTA Captain Information form which includes (1) how to create your team, (2) how to register, (3) how to print a scorecard,  (4) how to record a match score, (5) how to update your USTA information, (6) how to access your team roster and captain team report, and (7) Important Reminders.
the below is used by permission from Western Wake Tennis Association
League Rules and Resources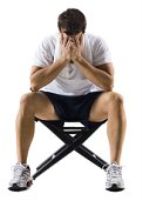 Much to the dismay of captains who find rules cumbersome, new rules are added to League Rules and Regulations every year when necessary. Below are links to the league rules and regulations for your information.
Adult League Regulations
Frequently-Used Rules
Tennis Etiquette